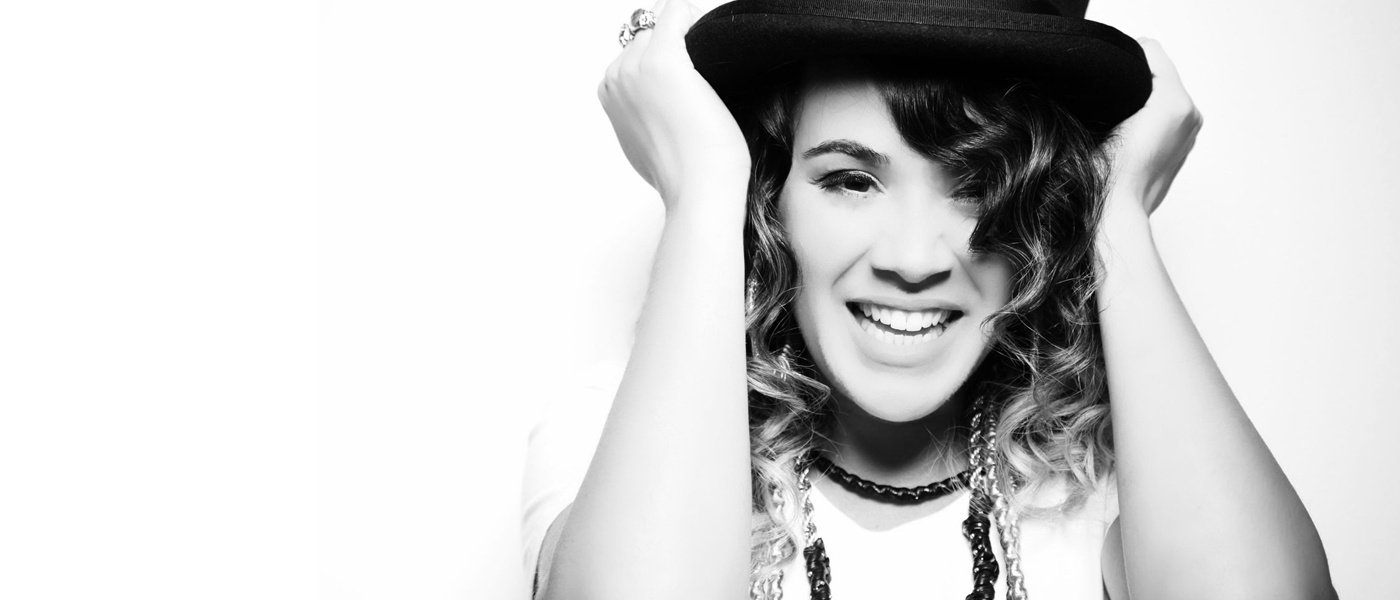 IN AN INDUSTRY -
saturated with cookie cutter, over
-produced names finally comes a
true artist of sound.
SONI withanEYE is emerging with a genre expanding collection of music that will attract listeners from house lovers to head bangers with her self-described "Hip Rock with a touch of Funk'n Soul." Her debut album titled "Rebel" releases April 20th featuring Mobb Deep and Quest Love of The Roots to name a few,  SONI withanEYE delivered a taste of what is on the album in the video for her forthcoming single "Get It Together" featuring the legendary Raekwon, from the Wu Tang Clan and her new video for her new single "Rebel" featuring cameos from Natalie of Nina Sky and video vixen Gloria Velez bringing a strong message of women empowerment through visual art and song.  
Born and bred in Queens, New York, SONI withanEYE, honed her skills in church while singing in the choir during her time at Catholic school. She began playing with instruments such as the piano and guitar, which proved she had an innate talent to sing and perform. She expanded her talents of how to work a crowd even more, when added spinning records to her repartee. While continuing to live in New York and traveling the world, SONI continuously finds inspirations in so many sounds and cultures, which are magically reflected in her unique music. While her Puerto Rican roots are showcased in some of her past catalog of music, it's the present work she's creating that speaks to her musicianship across a myriad of genres. She credits an array of artists from David Bowie to Dolly Parton, from Madonna to Dinah Washington, and from Ray Barreto to Led Zeppelin for her eclectic love of music.
"I would love for my music to create emotion, joy, consciousness, compassion and influence people," SONI states, "There are many different emotions and a strong personality I project through my music, that's influenced by my experiences, friends and family, as well as the different genres I've been exposed to growing up."
Inspired by her father, who played everything from the congas to saxophone, and even managed the Brooklyn Breakers, SONI withanEYE moves in the same direction by not being able to be pigeonholed into one specific genre. SONI withanEYE may be predominately known for her past collaborations with Todd Terry, Louie Vega and working with the legendary Jelly Bean Benitez, as well as past collaborations with super producer Timbaland, Bubba Sparxxx, childhood friends The Beatnuts and Tony Touch, but her debut album will be fully decorated with flavors of Hip-Hop, House, Rock-n-Roll and R&B. While some may try to throw labels on what her music represents, Soni serves as a musical teacher of sorts, defining what she truly is: a versatile force with a voice that touches the soul with tracks like "Here to Stay" released by Vega Records, "Silly Girl" featuring Questlove of The Roots and single/video featuring Raekwon "Get It Together" attest to that.
SONI withanEYE currently serves as the face of Cypress Hills' BReal.tv where she hosts the weekly live broadcasted "Toca Tuesday" during which she interviews her fellow artists and party goers as she showcases her cunning on-camera charm. SONI has also created her own Brunch Event Series called "Let's  KETCHUP" and "Extra Sauceè" that celebrates the love for food and music. She's also one of the all female creators of the weekly sunset party called "Lovebreak!"